When using a courier to send items to either domestic or international destinations, it's easy to find the different kinds of courier a little confusing. Choose the wrong option and your items might not arrive in time or you might overpay for a fast service that you didn't really need.
To make things clearer, here are some of the different types of courier service.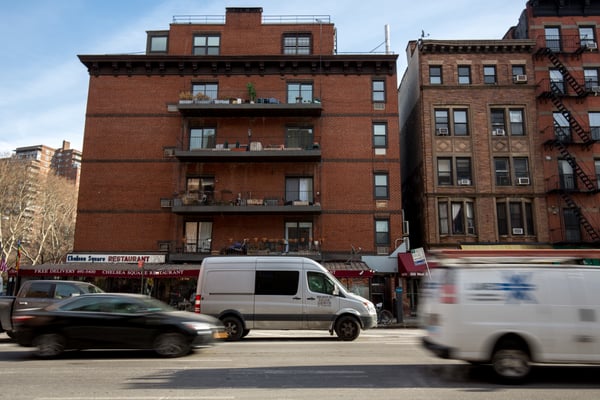 The Different Types of Courier Service
Overnight
Perfect for time-critical domestic deliveries that absolutely need to reach their destination by the next working day. Many couriers offer tracking on deliveries so you and the consignee will always know exactly where your item is and when it's arrived.
Same Day Delivery
Depending on your location and where you're delivering to, you might be able to take advantage of same-day delivery. Usually needed for those last-minute emergency items when tomorrow would be too late.
International Courier
From the USA to Australia, international courier services can deliver your items to countries all over the world. The price of an international courier varies on the size of the goods and the speed that you need them to reach their destination.
The courier you choose to work with will determine the best possible route for your items to take to make sure they arrive on time and under budget. Different freight networks all have their benefits and drawbacks.
Intelligent Routing
When working on route planning, couriers might choose a tried and trusted route that they think will be the most efficient and successful for their client. Different factors go into making this decision, including geography, customs and weather conditions.
The very best couriers use intelligent routing software to find the optimal route for items. This isn't necessarily the quickest way of getting to the finish line, which can be more expensive and less efficient.
There might be popular routes that couriers regularly use but that doesn't mean they're the right ones for you. Couriers regularly assess the most efficient shipping routes to ensure they're performing best. So, giving each client the best possible service to make sure they get the results they need.
Onboard Courier
Onboard courier involves a member of the courier team accompanying the items to ensure the goods reach their destination. It's an expensive option but is safe and secure.
This option is often chosen for high-importance items like medical cargo, critical tools and sensitive legal documents. You can have peace of mind knowing that a professional is with your items from start to finish.
How to Choose the Right Courier Company to Work With
Once you have an idea of the service you need, it's time to find the right courier to work with. There are thousands of options from you to choose from, each offering slightly differing services and promising you that they're the best.
So, how do you choose? Here are a few questions to ask them when you're making your choice.
How do you deal with potential issues that could affect my shipment?
Whether you're using a courier service for domestic or international deliveries, there's a chance that something might go wrong. Incorrect documents, missed transport links and human error can all jeopardise your shipment's schedule.
Good courier companies effectively track your items and proactively deal with issues before they can have a serious negative impact.
How easy is it for you to move my items through international borders?
The more experienced a courier company is, the easier they'll find dealing with customs. For example, Crossflight has a comprehensive understanding of the requirements needed to pass through customs quickly and with as little hassle as possible.
Some of the smaller and newer organisations might have trouble with the intricacies of this, especially when moving through multiple countries in one journey.
Will someone be assigned to my project to offer help and advice?
Working with the largest courier companies can feel a little impersonal at times. They have so many clients to cater to that it's difficult for them to really get to know you and the needs of your business.
Dedicated account managers are available at other couriers and they're an extremely valuable asset to have. They understand your business' requirements and are on hand to offer advice to help you to take the best course of action.
Do you use intelligent routing when deciding on the route that my items will take?
It's important to know whether the courier you're working with uses intelligent routing. It shows that they've taken the time to determine the best possible route for your specific needs and aren't just using a traditional favourite.
Compare Different Couriers with our Guide
To help you to choose the right courier to work with, we've created a comprehensive comparison guide that considers the pros and cons of working with large and small couriers. It also features everything that Crossflight has to offer to give you all of the information you need to make the right choice that suits your business.
Download the comparison guide now using the link below.