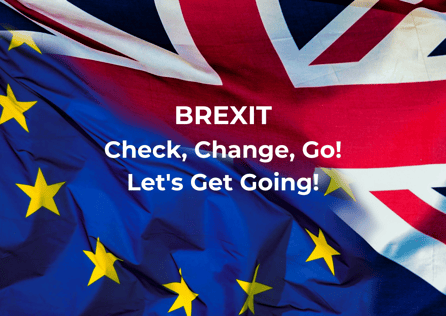 Brexit Q&As
As the negotiations continue between the UK and the EU, we sat down with the dedicated Brexit team here at Crossflight who continue to assist our clients with any questions and to talk to them about shipping after the 1st January 2021.
You can read some of the questions and their responses below and should you wish to contact them directly with your own enquiry please email the team at brexit@crossflight.com.
What is happening now and what happens when we leave the EU in the New Year?
The Withdrawal Agreement was signed on the 20th January 2020, which means that the UK is effectively still in the Customs Union and Single Market. The UK and the EU are negotiating a trade deal and related issues which could have an effect on shipping. The UK still wants as much access as possible for its goods and services to the EU.
With or without a trade deal, the UK expects to leave the Customs Union and Single Market at the end of 2020. Therefore, as of the 1st January 2021 any non document consignments are expected to have to go through a customs clearance process which Crossflight will manage for you, but will require additional information than you currently have to supply when shipping to an EU destination.
What additional information will clients need to supply?
We will need more information when sending non document consignments to help ensure your consignment is processed and delivered in the most effective manner.
As well as the standard sender and delivery details, we will require:
Full and complete description of goods
Reason for export
Value for Customs purposes
Commodity Codes (if known)
Country of origin
Will duty charges now apply for EU destinations?
Potentially. There is a possibility that duty charges may apply to certain non document commodities. Should no trade deal be agreed, we will use the recently published UK Global Tariff.
Whose responsibility is it to pay any duty charges?
The recipient of the delivery is responsible for any additional customs duties if applied. Should you wish for these duty charges to be invoiced back to your own account simply select the DDP option when creating the shipping AWB and Crossflight will pay these and invoice the duty and any other administration charges back to your account.
Is this the same process that clients currently follow when sending non document consignments outside of the EU?
Exactly! Most of our clients are used to the process when sending outside of the EU and our online shipping software, myCrossflight, already assists in prompting you for the required information and even produces the Customs Invoice for you!
If required, we are ready to implement this software to all EU destinations which currently do not require an invoice to be attached.
We hope that the process is going to be extremely easy for all our clients, wherever and whatever you are sending.
Sounds like you have most things covered!
We are trying! Whilst the negotiations continue we have constantly tried to ensure that we are preparing our business for all post Brexit scenarios and are fully committed to helping our clients to trade as effectively as they can post Brexit.
Finally, any advice for our clients on preparing their own business for Brexit?
Keep checking our blogs on our website and social media posts, but it's so important that our clients ensure their own business is Brexit ready and the Government has a guide to the UK's transition which has some useful information and can be found here.
Lets Get Going!