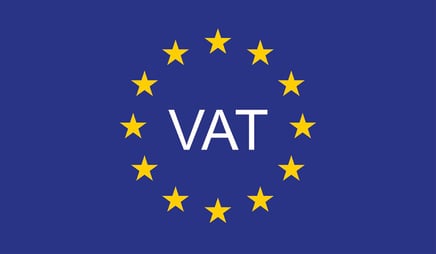 Changes to EU VAT Rules and the
introduction of IOSS from 1st July 2021
Currently, non-document consignments sent into the EU with a value under €22 are not subject to VAT. From 1st July 2021 VAT will be charged on all commercial goods imported into the EU, regardless of value.
VAT Implications & Responsibilities
VAT payment will be the responsibility of the company or person that the consignment is being sent to.
The recipient may be asked to pay for the VAT before the consignment is delivered or they may receive an invoice, for VAT charges and any administration costs, after delivery has been made.
The Introduction of an Import One-Stop-Shop (IOSS)
For e-commerce sellers and their consignments with a value of €150 or less, the EU is introducing an optional Import One-Stop-Shop (IOSS) to clear goods through customs. This will allow sellers or online marketplaces to register their business with the IOSS, charge VAT at the point of sale and remit it directly to the authorities. This can make the process simpler and more transparent for the consumer and helps to ensure efficient customs procedures.
Clients who have set up their business on the IOSS system can enter their IOSS company reference number on the customs invoice paperwork, which will alert the customs authorities in the destination country that the VAT has been allowed at the point of sale.
You can view more information about the IOSS and if this is applicable for your business here.
Delivery Duty Paid (DDP)
Should you wish to pay any Duty or VAT charges on behalf of your client you can select the DDP option when creating your AWB on myCrossflight.
Please note that consignments will still have to go through the customs process and, once complete, any Duty, VAT and administration charges will be invoiced back to your account.