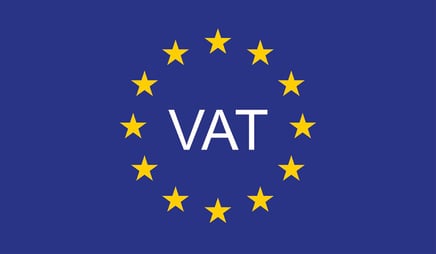 The Clock is Ticking - VAT
VAT IMPLICATIONS & RESPONSIBILITIES
AFTER 1ST JANUARY 2021
As the UK is currently part of the Customs Union and Single Market, when exporting non-documents to the EU or importing from the EU to the UK there are no additional charges collected from the recipient in terms of customs duty or VAT.
Whilst we await the details of any possible trade deal and what impact that will have on potential customs duty charges, in this post we are looking at the implications and responsibilities for VAT, which is currently the responsibility of the sender.
From 1st January 2021, when the UK leaves the EU, VAT payment will be the responsibility of the company or person that the consignment is being sent to.
The recipient may be asked to pay for the VAT prior to the consignment being delivered or they may receive an invoice, after delivery has been made, for these VAT charges and possible administration costs.
VAT fluctuates across each EU member state and will be charged based on the current rate for the given destination. If paid in-country, the VAT could be able to be claimed back as part of a VAT returns process.
Should you wish to pay any Duty or VAT charges on behalf of your client you can select the DDP option when creating your AWB on myCrossflight.
This is exactly the same process you currently follow if shipping outside of the EU if you require any additional import related charges to be invoiced back to your account.
Whilst this does not avoid any potential Customs inspection, it does ensure that any charges are automatically invoiced back to your shipping account and the delivery is not held for payment, or your client asked to cover additional costs.
The next few weeks will hopefully give us a much clearer understanding of what to expect.
This link is a good point or reference and, of course, we will continue to update you as and when the details of any agreement are released to us.
Should you have any questions or wish to talk to one of our dedicated Brexit team please do not hesitate to email us at brexit@crossflight.com.
Check, Change, Go!