Choosing a courier service can be a tough decision. There are so many different options across the industry to choose from, but not all of them will be right for your business. You should always make sure when shopping around that the right courier for you meets these four requirements before starting to work with them.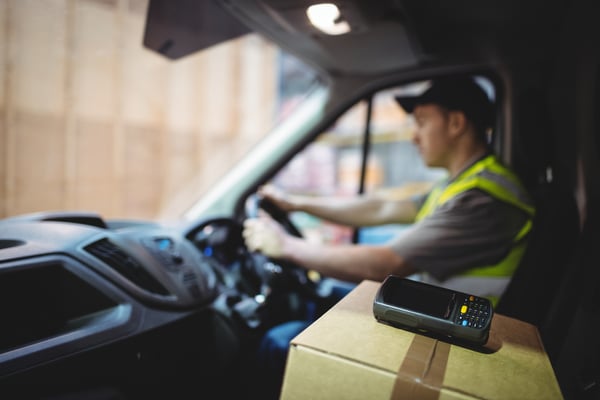 We'll cover:
Experience
Experience isn't a requirement that a courier can just switch on overnight. You should be able to tell straight away from research and speaking to them just how experienced they are as their knowledge and level of expertise will be far greater than those businesses that are just starting out. Their vast experience allows them to advise you to take the best course of action for your business.
One thing to keep in mind, though, is that being heavily experienced is one thing, but having a good track record is another.
So, before you choose to partner with them, make sure that you check out those all-important customer reviews and testimonials to see what their track record is like and whether you think it's good enough to trust them with all your courier needs.
Accreditations
Although not compulsory, accreditations are recognition that a courier knows what they're doing and is good at it. Businesses have to apply to receive these but in order to actually be awarded them, they have to prove that they can carry out their work to a high standard. Some accreditations to be aware of are AEO, ISO:14001 and ISO:9001.
Having AEO status is particularly important, especially with the UK set to leave the EU in 2019. Crossflight is proud to have AEO status which removes any worries when it comes to sending your shipments safely and securely. If a courier is AEO certified, it demonstrates that they are trusted by customs authorities and governing bodies.
We'd advise you choose a courier that holds various accreditations because you can't afford to be taking risks with your goods.
Flexibility
Flexibility in being able to turn your orders around at a rapid rate and meet the needs of both your business and your recipient is important. Your clients will appreciate the fact that you can deliver quickly and efficiently, which will keep them happy and return for future services.
For example, offering different delivery options, such as next day or even same day, is very desirable. It shows the courier's commitment to being able to adapt to many client needs.
Another big sign of flexibility is whether your courier offers bespoke services. There will always be times where you need to request something last minute or something a little trickier logistically. Therefore, you're going to need a courier that can offer solutions and be on hand to offer expert guidance too.
Customer Service
Quality of customer service says a lot because every business will say that they're willing to go the extra mile for their customers but that's not always true or possible. You don't want a courier that just sees you as another client, especially if you'll be working with them a lot in the future.
But what you do need is a partner who will take the time to get to know your business, needs, goals, so they can properly tailor their services to you.
They should be on hand to offer expert guidance, whenever you need it, even if it means suggesting a service that makes them less money in the long run. Because they should actually care about you.
Does Your Courier Tick All the Boxes When it Comes to Your Requirements?
So, now you've read the above five requirements, you should be well on your way to being able to choose the right courier service that's perfectly compatible with your business. However, it's not just these requirements that you need to take into consideration.
Don't worry if you're not sure about what you need to look out for. We've put together a free checklist that includes everything you'll need to consider. Download it below.