You shouldn't ever have to settle for a business partner that isn't providing an outstanding service. By working with the right business, their great work can start to have a positive impact on your own.
If you regularly ship goods or mail items, then you need an efficient and organised partner, not one that could potentially hold you back. Here are a few signs that you need a new courier company.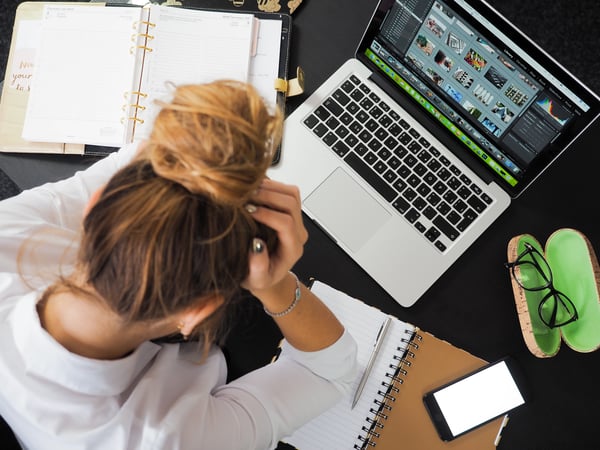 Courier Company Red Flags
1. Delays at Customs
Sometimes, a delay at customs can't be helped. Circumstances might be out of the courier's control and there might be little they can do. However, in other situations, your courier might not have checked that your shipment has the right documentation which can cause huge delays.
This issue could have been caused by a basic lack of organisation or it could be a gap in their knowledge. Either way, it can reflect badly on your business.
Even though you might not be at fault, you'll have to get in touch with the recipient and let them know what's happening. Depending on the items and how time-critical the delivery is, they may be frustrated, angry and decide not to work with you again.
It only takes one delayed delivery to give your business an irreparably bad first impression. With the right courier company that provides more solutions than issues, you shouldn't be facing these problems.
2. Goods Arrive in a Poor Condition
Broken or damaged goods are unacceptable. You should expect items to reach their destination in the same condition that they were sent in. Even if they're fragile, you pay your courier to ensure they arrive fully intact.
The last thing you want is a message from the person you've sent them to, telling you that items are broken or not fit for purpose. If this happens, then it's your business that loses out. You'll have to resend the broken stock and take a hit on the goods that were damaged.
In a worst case scenario, you'll actually make a loss on a shipment because so many items needed replacing. Look for a courier company that provides useful packing advice so that your goods always arrive in perfect condition.
3. Consistently Late Deliveries
Are you promised delivery times by your existing courier? Do they often miss those deadlines? If you need to make sure that items are with someone by a particular time, then you want to know that your courier can keep their promises and meet your expectations.
If you promise that goods will be with a client by a certain date, then your business can look unprofessional and untrustworthy when they don't arrive on time. As you're accountable for the success and failure of items being delivered, you need a courier company you can rely on.
They might have different excuses each time it happens, like issues at customs, poor weather conditions or logistical problems. However, if it does keep happening and deadlines are consistently missed, then it's time to look for a more reliable courier partner that prioritises delivering shipments on time, every time.
4. Poor Customer Service and a Lack of Communication
Occasionally, issues are unavoidable and there can be delays or problems with a delivery. They're frustrating but what can make them genuinely harmful to your business is a lack of communication.
If you're kept up to date with how the shipment is progressing, then you can keep clients in the loop and explain why there's been a delay and when they can expect to receive the items.
If the courier doesn't communicate with you, then you have no idea what's happening and you're unable to update the client. The client might then become frustrated with your business and you'll have no explanation to give them.
Communication is just one part of outstanding customer service. If you feel like the communication from the courier you're working with isn't enough, then it's worth looking at alternatives.
Look for a courier company that provides detailed updates, goes the extra mile to keep you informed and proactively manages all of your deliveries. So, you can worry less about shipments and focus on core business tasks instead.
5. Lack of Value for Money
Are you getting your money's worth with the courier you currently work with? You shouldn't feel as though you're getting a bad deal. It's important you feel as though you're getting value for money and only paying for services you need.
Extra costs can soon add up if your courier isn't upfront about them. Fuel surcharges and other added costs are something you need to factor into your budget, so they should be quoted to you from the beginning.
Just as they shouldn't be too expensive, they shouldn't be too cheap either. The right courier will provide an outstanding level of service, ensuring your bespoke needs are met and allowing you to delight your customers.
Download our Courier Choosing Checklist Now
Now
If you've only ever worked with one courier before, then you might not be sure which red flags to look out for. From late deliveries to lost goods, serious problems like these can highlight a company's lack of experience or knowledge which can potentially have a negative impact on your business.
To help you make the right decision when it comes to choosing a courier, we've put together a free checklist. We've taken our years of courier experience and determined all of the features you should look out for when picking a partner to work with.
To see what those features are and everything else you need to know when choosing the right courier, download the checklist now.