The Authorised Economic Operator (AEO) certification is an internationally recognised sign of quality for exporters and couriers. It isn't a compulsory certificate but companies that do have it can fast-track shipments through some customs procedures. When choosing a courier to work with, the AEO certificate is something you might come across.
But what exactly is it and is it essential?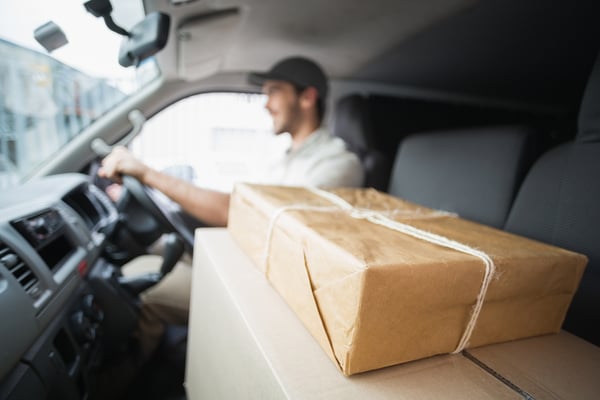 Everything You Need to Know About AEO Certificates
What's It For?
If your business exports or imports goods globally, then it's vital that your chosen courier service provider's procedures and customs controls are as robust as they can possibly be, especially in today's security conscious world. Having access to much simpler procedures to get your shipments through customs safely and securely will be of great benefit to your business.
AEO status shows clients that you're a safe and secure business partner for them to work with. It signifies that you can ensure shipments are carried out quickly and easily because of better relations with government authorities.
If a courier has the certification, then you can expect them to offer comprehensive planning so that the most efficient course of action is taken.
Receiving the award is a long and difficult process, but companies that are successfully certified have greater access to priority clearance, reduced red-tape caused by administration issues and improved security between partners throughout the supply chain.
How Are They Awarded?
Before applying for AEO status, couriers need to make sure they have an EORI number and meet strict compliance standards set by HMRC. They check a company's financial history to see if they've committed any infringements of customs rules in the last three years.
To prove that they're worthy of the certification, couriers need to show that they have procedures in place to spot errors. They also need to show that they can safely and securely handle items like military goods and hazardous materials.
Once awarded, couriers need to meet the standards set out by HMRC otherwise the certification can be revoked. The most recent figures show that only 704 companies in the UK have achieved an AEO certificate.
What Are the Different Types of AEO Certificate?
There are different types of AEO Certificate that couriers can apply for, although it's possible for them to be combined into one - the AEOF Certificate:
AEOC - Customs Simplification AEO Certificate
Couriers with this status enjoy a faster process when applying for customs authorisations. AEOC status is needed for couriers to be able to move goods in temporary storage between different EU member states. There's also a range of simplifications for all regular shipping services.
AEOS - Security and Safety Certificate
This certification allows couriers to benefit from reduced requirements during pre-arrival and pre-departure. They also receive a lower risk score which is used to calculate how often customs carry out time-consuming physical and documentation checks.
Both certificates are recognised by the EU, so there are no complications as shipments move across Europe. The EU negotiates with countries outside the EU so that AEOs can be used around the world. These agreements are currently in place with countries like the USA, Japan and China.
Should Your Courier Have an AEO Certificate?
As we've said, having an AEO certificate isn't compulsory for couriers so many choose to avoid the long process of achieving one. This means that when it comes to choosing a partner to work with, some will have it and some won't.
Although it isn't essential that your courier has the certificate, by choosing to work with a company that does have it, you'll be accessing a wide range of benefits that you otherwise wouldn't.
The AEO certificate is likely to be incredibly valuable after the UK has officially left the European Union as shipments to European nations will have to follow the same procedures as all other international destinations.
Other Certificates You Should Look Out For
AEO isn't the only certification that you should keep an eye out for when deciding between couriers to work with.
BIFA
British International Freight Association (BIFA) cover companies that are engaged in the movement of freight by road, rail, air and sea. There are around 1,500 members that have access to the expert advice and protection offered by BIFA's Standard Trading Conditions.
ISO 14001:2015
This certificate covers a courier's environmental impact. If a courier has achieved this accreditation, then you know that they're committed to reducing their impact on the environment. With customers increasingly questioning the environmental practices of major companies, you should work with a courier that's as green as possible.
Crossflight and AEO Status
We are proud to have AEO status which gives us a great advantage when it comes to sending your shipments across the world safely, securely and quickly. We were one of the first UK courier companies to achieve this important accreditation, meaning you can be safe in the knowledge that your shipments will benefit from better security and fast-tracking through customs control.
With Brexit also fast approaching, AEO status will be even more important as a recognised accreditation to keep shipments and cargo moving quickly and easily. Should the UK leave the EU Single Market and the EU Customs Union, any products that are imported and exported from the 27 EU countries will be considered as international shipments.
Your shipments continue to be in safe hands with us thanks to our AEO status and our track record of operating for over 30 years as a distribution management specialist, giving you full peace of mind. Our services and solutions are personal, flexible and reliable and exceptional value is at the heart of everything we do.
Choosing the Right Courier to Work With
Accreditations are just one of the factors you need to take into consideration when choosing a courier. To make an informed decision and choose the best course of action for you, make sure to download our guide that compares Crossflight and other major couriers.
Get your free copy now using the link below.