As expected, there's still a great deal of uncertainty surrounding Brexit with the impending exit from the European Union (EU) making it increasingly difficult for firms to decide whether to continue exporting or what their options might actually be. The reality is, there are many questions and concerns, most of which will only be answered once the UK officially leaves the EU.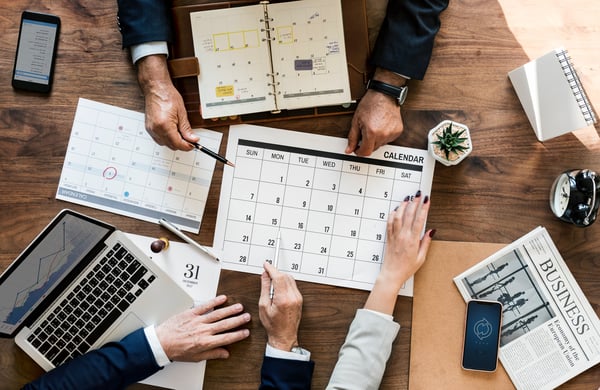 Research by the British Chambers of Commerce (BCC) has indicated that half of the businesses included in the survey are considering the uncertainty over Brexit when deciding whether to export and trade internationally. As a result, small and medium-sized businesses have warned that they expect overall trade and exporting to be reduced.
With the deadline to leave the EU rapidly approaching - set at 11pm on 29th March 2019 - there are still plenty of uncertainties surrounding the exporting side of things. In particular, there are unanswered queries such as the impact of leaving the customs union, the fluctuating exchange rates and the importation and exportation of goods.
All of these factors only bring more questions to light with minimal answers as they're all simply possibilities right now.
Sadly, there's no unified answer right now.
Some are predicting that the UK, in general, can become an 'exporting superpower' after Brexit while others are more sceptical about what the future could have in store. This shows that many are still unprepared as they have received very little actionable solutions to the true effects Brexit could bring to their exports.
Then there's the case of whether it will be a soft Brexit or a hard Brexit, so it's unclear just how many ties will remain between the UK and the EU.
The bigger issue here is that nobody really knows what the outcome for exportation could be until Brexit is in full effect, so numerous options are being mentioned for the possible impacts the exit will have.
Potential Consequences
The primary concern is down to international deliveries and specifically, shipments that are being sent into the EU. As of writing, the shipments you send through courier services can enter EU countries freely thanks to frictionless borders. There aren't any barriers in place and the progress of sending items into the EU can often be seamless.
However, many feel that once Brexit happens, this may no longer be the case. The common assumption is that exporting into the EU from the UK will be a greater challenge which means shipments can take longer, there's likely to be more documentation to fill out and overall, the speed of the entire process becomes much more sluggish.
The free movement of goods throughout the EU is likely to change, as they are currently moved freely without any restrictions. This is what allows shipments to move quickly throughout the region and means that quick deliveries are both possible and inexpensive.
Leaving the EU, however, is likely to change that.
It's being claimed that every package exported out of the UK will need to go through customs in the recipient country. When you consider that over 50 percent of UK exports go to the EU, the thorough inspections would create a large strain which once allowed shipments to flow freely both heading in and out of the UK.
Then on top of that, there's the additional issue of VAT and duties.
The possible problem you might face is that deliveries through courier services could take longer. However, this is all guesswork to some extent as Brexit is still such an unknown entity. Courier services will need to be anticipating potential changes and either need to adjust or already have plans in place so they will be ready for almost any outcome.
Possible Workarounds
The first step is to not panic and get in touch with your courier service to receive help and advice on what their plan is when it comes to exporting in the EU. A forward-thinking courier service will not only use this as an opportunity to explain their own Brexit plan to you but also hold the Authorised Economic Operator (AEO) status.
AEO is an internationally recognised accreditation which showcases that a courier's services offer the most secure and reliable services possible.
In a post-Brexit world, holding AEO status is highly beneficial as couriers will need to treat EU shipments as though they're international ones - changing their process accordingly.
HMRC has also recently released an update to businesses on Brexit on how you can best prepare for all Brexit scenarios - something you should follow when it comes to exporting shipments into the EU.
Declarations: HMRC also suggested that you should decide whether you'll use a customs agent to make export declarations or use specialist software to do so yourself.
Additional Information: HMRC finally added in their three-point plan that you should contact an organisation that moves your goods to find out if they'll need to supply extra information to complete safety and security declarations.
Four additional ways in which you can prepare your business for exporting after Brexit is by:
Ensuring your courier has AEO status, as it shows that their procedures and customs controls are as robust as they can possibly be.

Review your existing contracts as some terms might need to be reviewed in light of Brexit.

Register for an EORI number. This is a requirement if you're planning to export goods overseas.

Assess your supply chain so that the flow of goods isn't dramatically slowed down. So, make sure your supply chain is ready for all Brexit scenarios.
Although everything still seems up in the air at the minute, Crossflight is here to help your business export goods once Brexit comes into play. Crossflight understands that Brexit is going to impact the movement of goods and services between the UK and the remaining 27 EU states.
Crossflight is prepared for any eventuality with a dedicated team regularly in contact with relevant government departments. As Crossflight is AEO certified, it means that Crossflight can 'fast-track' shipments through certain customs and security procedures.
In the long run, this helps to reduce the risk of significant delays which many are predicting will impact businesses like yours when it comes to exporting goods.
Choose the Right Courier Service as Brexit Draws Near
It's normal to be slightly worried when it comes to exporting goods and the impact Brexit can possibly have. Despite the lack of answers and the guesswork surrounding it, some courier services do have plans in place to deal with any problems that can arise, such as being AEO certified.
To make sure you're in the know about which courier service to pick to ship your goods in a post-Brexit world, then make sure you download our guide that compares Crossflight to other major courier services.
Click on the link below to get your free copy.