Intelligent routing is a reliable process which finds the most efficient ways to route deliveries. When exporting goods, experienced and reliable couriers will do a lot more than simply finding a generic route to the relevant destination. The risks of choosing the incorrect route are potentially late deliveries, customs issues and more.
Here's how it works and whether all couriers provide this service.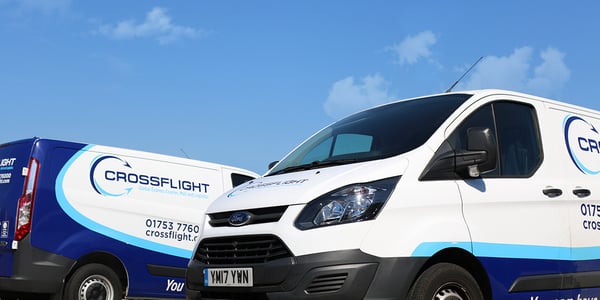 How Does Intelligent Routing Work?
Intelligent routing takes a handful of important factors into consideration when couriers make a decision on the route that a shipment will take. Typically, couriers might choose a journey that has been tried and tested before and something they believe might be the most efficient and successful route for their client.
However, that's not always the case. With intelligent routing, factors like customs, geography and even service affecting weather conditions come into play. In the end, it's all about finding the optimal route for your shipments and all of these can have an impact.
So, expert couriers will take these factors into account, find a wide range of possible options and then choose between them. Intelligent routing also ensures that any courier using this selects the right suppliers to work with throughout the entire journey of any goods. So, only the most reliable ones are used which is another important added benefit for businesses.
The intelligent routing system is proven to be the quickest and most efficient way of shipping your goods. This involves reducing any risks.
For example, an expert courier that uses intelligent routing might find that it's more beneficial to take a longer route than usual in a geographical sense because there will be fewer delays.
So, think of it as a more tailored solution rather than a one-size-fits-all approach. It gives each client the best possible service to make sure they get the results they need without having to compromise.
Do All Couriers Provide Intelligent Routing?
In short, no.
Intelligent routing isn't used by many couriers in the industry right now. That's not to say it's due to drawbacks, it actually has many benefits. It primarily boils down to the fact that many courier companies don't have access to an in-house team of expert developers that can create and manage this system on a daily basis.
So, make sure to check if the courier service you choose offers intelligent routing.
How We Use Intelligent Routing Software
At Crossflight, our intelligent routing system has been built by our team of experts as part of the high-quality and bespoke service we provide for our clients.
Our intelligent routing decisions always take into account the performance of our supply network. This is to make sure that we only ever work with the best in the industry. As we said, just because there's a commonly used route, it doesn't mean we'll use it.
Intelligent routing isn't the only thing we take into consideration either. From documentation to the weather, lots of factors are taken into account before we even decide on which routes to take.
By using intelligent routing at Crossflight, there's less of a risk that your items will arrive late, be held up at borders or even go missing entirely.
Now that you know the benefits of intelligent routing, it's time to see how you can narrow down your courier choices.
Use an Export Courier That Offers Intelligent Routing and More…
When shipping goods internationally, you can't afford to take any time-sensitive risks. You also shouldn't focus on selecting the cheapest option available because the distance between both locations is short - so much more goes into that. Pick the incorrect route, and you'll find that your shipment could be delayed.
Intelligent routing can help, so look for a courier that offers this. To help with your decision when picking the right courier partner to work with, we've put together a comparison guide, pitting Crossflight alongside other small and large alternatives.
To get your free copy, click the link below.