A courier can hold the keys to the success of your business. If your business is heavily reliant on shipping goods, then having a reliable export courier is vital. They're essentially representing your business by delivering your goods on time and to a high standard.

But, how do you actually pick the best one though and narrow your search down to the best options? This blog will outline some key features you should look out for.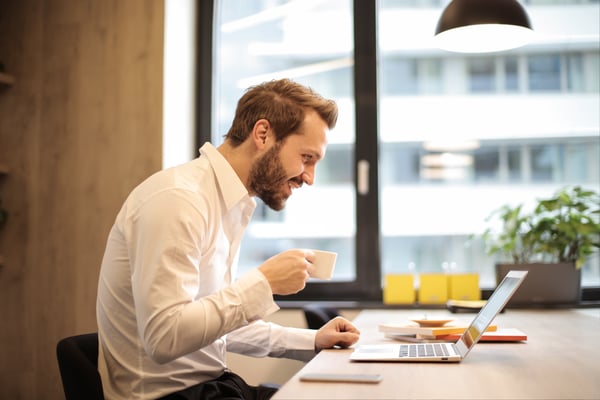 Competitive Pricing
We all take price into consideration for anything that we look to purchase. So, the price you pay for your courier service is always going to be a factor you and others in your position should take into consideration. There's always the temptation to pick a cheaper option, but it's vital you find the right balance as too cheap can bring plenty of limitations.
On one end of the spectrum, there's a 'so cheap it's almost too good to be true' option whereas at the other end, an unjustifiably steep price can put you off entirely.
It can be wiser to avoid picking a courier that offers a limited range of export solutions and prices. Instead, look for one that offers a diverse range of solutions, including bespoke add-ons, at competitive prices. That way, you can choose the precise solution, plus any specialist requests, that you may need.
Flexibility
Look for an export courier that offers a range of flexible delivery options, rather than potentially catering to that courier's own requirements. For example, offering out of hours and weekend deliveries in addition to standard services.
Couriers that stand out are the ones that offer a more flexible approach to exporting in general. From turning quotations around quickly into taking your jobs on at short notice, narrow your choices down to couriers that can meet your ever-changing needs.
Proactive Approach
It's always nice to know that you have a courier service you can rely on, with or without any problems arising. The last thing you need is to be dragged into a situation that takes your focus away from your everyday business tasks.
Look for an export courier that has great reviews. It suggests that they take a proactive approach in everything they do as opposed to being reactive and only dealing with issues once they become genuine problems.
Industry Expertise
Although this is an expectation for every courier service, make sure to check that they're industry trained, and have significant experience as well. It's how you'll know that you have a courier team that you can rely on when you have questions, queries or any unique requirements.
Choosing an export courier that's industry trained means your internal shipments will always be closely managed by experts that will put your business first.
Tracking and Updates
Again, this is something a lot of businesses now expect so this should also be at the top of your wishlist when searching for an export courier. The ones that stand out the most will be a lot more versatile and offer you multiple ways for your business and your consignees to track shipments through to delivery.
This includes tracking online, through email or even text messages. An additional feature you should look for is real-time updates, not just an update feature in general. By having real-time visibility and freedom, you'll know precisely where your shipments are and when they'll be delivered.
Experience
An experienced and established export courier service suggests that they have a proven track record and can be relied on. Again, reviews can be useful here to see the service that's been offered over the years.
The experience factor is also useful as it suggests the courier may have useful local contacts to create better shipment processes.
Customs Clearance Knowledge and Methods
Linking in with the previous point, an experienced export courier should have established procedures and relationships in place which will help to ensure a smoother customs clearance. To choose your courier, look for one that has a comprehensive understanding of customs clearance requirements.
Those that are experienced may have established communication channels with contacts so they can ensure the most efficient delivery service possible for your business.
Bespoke Solutions
A one-size-fits-all approach isn't the best for every business. If you're looking for something more tailored to yours, then choosing a courier that offers a bespoke solution is a choice to consider.
For example, at Crossflight, our team of in-house developers can work with you to create bespoke applications to streamline the distribution of your shipments. We can also seamlessly interface your existing e-commerce sites or order processing system.
Accreditations
Some other important factors to consider during your search for a courier are the accreditations they have.
Accreditations will highlight a courier's continuing commitment to delivering outstanding service, a wide range of capabilities and putting technological innovation to good use to help your business.
As a distribution management specialist, Crossflight became one of the UK's first Authorised Economic Operators (AEOs). It shows that we continue to fulfil the extensive and highly demanding requirements while offering the most secure and reliable service possible.
You can find out more about what an AEO certified export service can mean for your business by reading this blog.
We're also ISO 14001:2015 accredited - the international standard for environmental management systems - alongside being ISO9001:2015 accredited. Accreditations like these demonstrate our ongoing commitment to quality and continuous improvement, so always be on the lookout when narrowing down your search.
Look For These Features When Choosing Your Perfect Export Courier
If you're sending important items via courier, then it's wise to choose a partner that you can trust throughout the whole process. There are plenty of small and large couriers out there which can make the research process difficult.
To help, we've created a free comparison guide which puts Crossflight to the test against other couriers and alternatives.
Get your free copy using the link below.