Choosing a courier service can be difficult. There are so many different couriers to pick from, all claiming to provide a fast and secure delivery service, but not all of them will be a match for your business.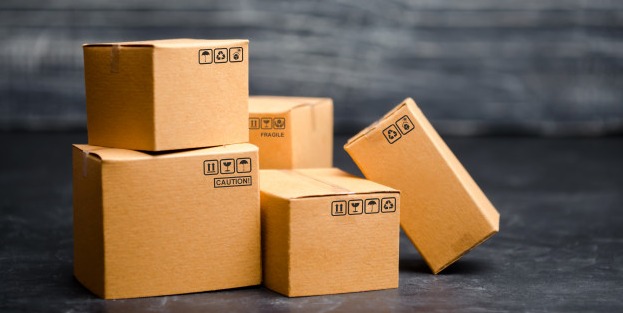 You want to make sure you're spending your money in the right place without compromising on quality. To help, we've put together five things to look for in a courier service to help you to make the right choice.
Ability to be Flexible
Couriers should be flexible, both with their costs and their services. Their ability to turn your orders around swiftly and meet the demands of not only you but the person on the receiving end, is equally as important. Your recipient will appreciate the fact that you can deliver at a rapid rate, which will keep the customer happy and hopefully lead to them purchasing again.
Offering bespoke delivery options is a desirable requirement and possibly one of the biggest things to look for in a courier service. Niche services that go the extra mile, like an onboard courier, will impress your customers. It can even sway them to purchase with you over your competitors.
Honesty and Transparency
When working alongside any business, it's crucial that they are forthright across the board. Especially when you're trusting this company with the important job of delivering your goods.
You want absolute honesty when it comes to any issues or delays and you should be confident that your courier service is actively working on a fix. This sort of integrity is invaluable for you and your customers. It means you can give the recipient a detailed reason as to why their package hasn't arrived when they enquire.
A trustworthy courier is easy to spot when you know the signs. Their consistently high level of customer service should be the biggest giveaway but it shouldn't be limited to just that.
All the Right Accreditations
Awards and accreditations. These showcase that the courier service you're working with is a safe and secure partner with a history of success as evidence. This is definitely one of the main things overlooked when searching for an ideal courier service.
Accreditations like ISO:9001, ISO:14001 and AEO show that a courier service has met certain standards and quality levels. They've worked hard to show prospective clients that they're reliable and efficient. You can check if the courier service you're considering has an AEO accreditation online.
The outstanding customer service and commitment to quality need to be sustained as prestigious accreditations like those mentioned can easily be revoked. If the courier you choose has these accreditations, then you know your goods are in safe hands.
Proactively Monitoring Your Deliveries
A major thing to look out for is if the courier takes a proactive approach rather than a reactive one when it comes to problems. Small errors can arise at any time when delivering items but recurring issues are a sign of a bad courier service.
Having a package stuck at customs can be frustrating. But receiving vague information about what's happening with your delivery can be even worse, especially if it eventually has a negative impact on your customer relationships.
You want a courier service that proactively manages your deliveries rather than just waiting for an issue and then scrambling to fix it. This is especially important as goods pass through customs.
A courier who has proven relationships with customs will generally lead to quicker clearance. They'll make sure each and every delivery is equipped with everything it needs to pass through customs as efficiently as possible.
At Crossflight, for example, we have a committed customer service team who are always available. They constantly monitor your shipments to ensure that any minor issues are dealt with before they can become more serious problems.
With delivering goods being a time-sensitive task, the courier service you decide on should be able to offer you live updates and comprehensive shipment status information. It gives you that extra peace of mind when you know you have full visibility over your deliveries.
Experience and Expertise
When it comes to your important business deliveries, it's likely that a courier service that has years of experience will be more appealing - that's perfectly fine.
Experience and expertise have been a recurring theme throughout this blog and a courier service that boasts both of these will likely have a comprehensive understanding of all the things we've covered. Make sure that any courier you work with meets these requirements with our useful checklist.
Are You Looking for the Right Qualities in Your Courier Service?
Whether you have a courier already in mind or you're looking for an alternative to work with that can take care of your every need and requirement, you'll benefit from considering all of the options available before making your decision.
To assist you with your choice, we've created a free checklist to help you narrow down your search. It's packed with more useful tips on what to look out for in a courier, how to choose the right one for your specific business and many more insights. Get your free copy now using the link below.